Hylunia Wellness MD Spa: The Medical Spa Tailored to You
Aging, daily use, and even sensitive conditions can all take a toll on your skin and body. If you're feeling stressed and are in need of rejuvenation, the Hyulnia Wellness MD Spa is a premier spa conveniently located within the Orange County area. What is a Medi Spa? To put simply, a Medical Spa—or "Med" or "Medi" Spa for short—is a place that offers various treatments aimed at correcting skin, treating fine lines, wrinkles, hyperpigmentation, skin laxity, loss of facial volume, etc. While these services may vary, the Hyulnia Wellness MD Spa offers one of the most comprehensive menus in spa services. Aside from professional therapists, tranquil atmosphere, toxin free, vegan, and plant based products, and 27 years of research founded by scientists, MDs, and Naturopaths, this spa offers comprehensive packages.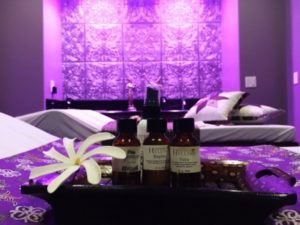 Rejuvenate Your Skin
If you're looking to revive your skin, look no further because this spa has a wide range of packages for even the most selective. The Hylunia Signature Facial is a luxurious treatment incorporating a powerful yet gentle exfoliation that removes lifeless surface skin, a relaxing and flawless massage, and deep-cleansing mask using vitamin C to nourish and hydrate. This is just one of the many services you can choose. If you're looking for flawless skin, pamper yourself with the Tropical Paradise Mango Facial, which uses double exfoliation using papaya pineapple enzyme and Vitamin C to minimize wrinkles and fine lines bringing out your natural radiance, smoothness, tone, and evenness for a youthful glow that perfectly indulges your entire face.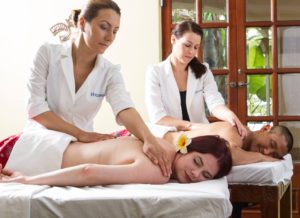 Stress Relief with Expert Massage
With the belief that you need to truly let go to be able to open yourself up and allow the negative energy to be freed, a variety of massages are offered to do just that and bring happiness to your body! Try the Stress Relief Massage with FIRE therapy to truly manage your stress and let the creativity flow. FIRE stands for Far Infra-Red Energy Therapy, which uses deep penetration to target critical areas and points melting away tension, stress, and effectively relieving pain to truly balance both your mind and body. If you're not completely sold on that, never fear. There are many more treatments to choose from like the Chronic Pain Relief Custom Massage, which aims at banishing pain due to old injuries, muscle tiredness, muscle damage, bad posture, and surgery. Filled with radiant positivity, the expert therapist will perform energy work integrating your body and mind which can, in turn, relieve pain and create wholeness and wellbeing. Other perks you will find only here, is the relaxation waiting room, where you are transposed to a Balinese meditation with state of the art goggles before your treatment.
Beauty Inside and Out
Don't just save the pampering for solely your face, the spa offers body sculpting to help your body feel amazing as well! To truly balance your mind, body and beauty, yoga classes are offered. Each instructor works individually to help you maximize your ability and allow you to achieve the best benefits. Core yoga postures are taught, awareness of breath, and stillness and peace opportunities are provided. The spa offers other services to suit your needs including meditation and sleep programs to allow you to find restful sleep through programs that aim at calming the body and rebalancing the mind. In addition, customized detox programs are offered to cleanse you of food, air, water, medications, antibiotics, products, treatment, and negative emotions.
By Bonnie Wong
To find out more, contact the Hylunia Wellness MD Spa at (949) 313-7760 located at 1901 Newport Boulevard Suite 180, Costa Mesa, CA 92627.